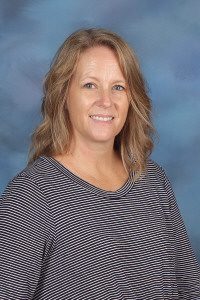 Grade Level/Subject Taught/Position:
Kindergarten Teacher
How long you have been with Clyde Elementary?
Two years
Personal work experience and past careers:
I have taught in Haywood county since 1995
Kids/Family/Pets:
Nineteen year old daughter MaKenzie, 16 year old son Cole, 29 year old step daughter Brittany, 20 year step son Holt, 4 year old granddaughter Zoe
Where you are from?
Bethel, North Carolina
Where did you go to college?
Western Carolina University
Hobbies:
Reading, scuba diving, jogging,
Fun facts about you:
I love to be outdoors and I love creatures! I have held a shark, been kissed by a sea lion, and fed grapes to a monkey that was sitting on my shoulders.