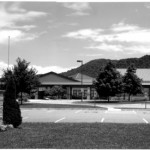 The 2020-2022 School Improvement Plan is a detailed plan of action to make Clyde Elementary a place where every child can receive the highest quality of education.
Please click Clyde School Improvement Plan 2022-24 to view our improvement goals.
Our School Improvement Team meets regularly, on the first Monday of every month.
Members
Principal: Byron Burnette
Assistant Principal: Amy Tiller
Lead Teacher: Marlene Creary
Teacher Representative 5th: Jennifer Silver
Teacher Representative 4th: Amanda Stamey
Teacher Representative 3rd: Stephanie Reinhardt
Teacher Representative 2nd: Kevin Drury
Teacher Representative 1st: Tammi Sizemore
Teacher Representative K: Chelsea White
Teacher Representative EC: Daphne Buchanan
Teacher Representative II: Amanda Parton
Specialist Representative: Marissa Deziel
Teacher Assistant Representative: Maggie Christy
Title 1 Representative: Rebecca Carter
Parent Representatives:
Ashley Martinez , Karson Murphy, Shawn Murphy, Sandy Gentry, Amanda Franks