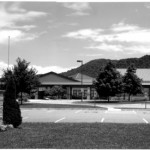 The 2015-2016 School Improvement Plan is a detailed plan of action to make Clyde Elementary a place where every child can receive the highest quality of education.
Please click school-improvement-plan to view our school's improvement goals for the 2016-17 school year.
Our School Improvement Committee meets regularly, on the second Monday of every month.
Members
Principal: Byron Burnette
Assistant Principal: Amy Tiller
Lead Teacher: Stephanie Reinhardt
Teacher Representative 5th: Karley Wells and Karie Mathis
Teacher Representative 4th: Lauren King
Teacher Representative 3rd: Kim Serenius
Teacher Representative 2nd: Sherry Justice
Teacher Representative 1st: Sophie Spurrier
Teacher Representative K: Wendy Underwood
Teacher Representative EC: Jacqueline Willis
Teacher Representative II: Jessalyn Rathbone
Specialist Representative: Kristin Herring
Teacher Assistant Representative: Susan Breese
Title 1 Representative: Erin Horton
Title 1 Representative: Kelly Deaver
Parent Representatives: Nora Doggett, Amanda Cooke, Amy Hector