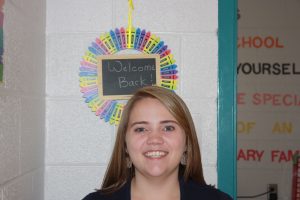 Name:
Jessalyn Rathbone
Grade Level/Subject Taught/ Position:
What year did you start working at Clyde Elementary School?
Personal work experience and past careers:
Completed two full years at Clyde Elementary School. Started immediately following graduation from WCU, and completed several volunteer and student teaching opportunities at Meadowbrook Elementary.
No spouse
No kids
No pets
Enjoy listening to music, completing craft projects, cooking, watching baseball, and spending time with my family.
***I spent time working in an orphanage in China this summer!
***I enjoy ziplining!