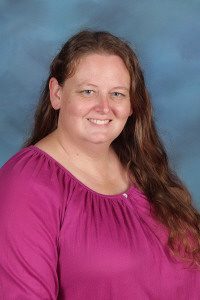 Intensive Intervention – Teacher Assistant
What year did you start working at Clyde Elementary School?
November 2017
Personal work experience and past careers:
I have been a Mail Carrier at the Clyde Post Office and a Health Inspector for the Haywood County Health Dept.
Kids/Family/Pets:
I have been married since 2001 and have 2 daughters who have both attended Clyde Elementary
Where are you from?
Wilmington, NC
Hobbies:
I am very involved with Girl Scouts and Cub Scouts. I love to read and craft and would love to get back into SCUBA Diving!
I was in the Marching Band in High School and also at Western Carolina University!