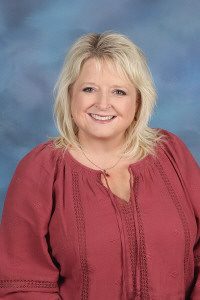 Name:
Leisa Mease
Grade Level/Subject Taught/Position:
1st grade teacher
What year did you start working at Clyde Elementary School?
2016
Work experience and past careers?
I taught at Bethel elementary school for several years before having my own children.
Children/family/pets:
My husband, David, and I have 2 children, Sarah and Jacob, and a dog, Cooper.
Where are you from?
Bethel, North Carolina
Where did you go to college?
Western Carolina University [I have two degrees…Computer Information Systems and Elementary Ed.]
Hobbies:
Quilting, all crafts, and biking.
Fun facts about you:
I love to have fun!