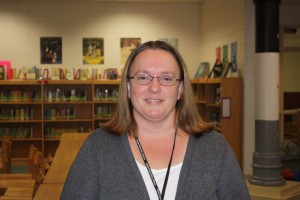 Name:
Brandy Lettrell
Grade Level/Subject Taught/Position:
EC Teacher Assistant and After School Director
How long have you been at Clyde Elementary School?
Seven years
Work experience and past careers?
I taught middle school in Charlotte, NC, for 7 years before coming back to Haywood County.
Children/family/pets:
Husband, Jesse, and a dog, Sadie
Where are you from?
Waynesville, North Carolina
Where did you go to college?
University of North Carolina in Charlotte