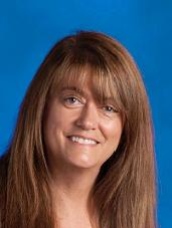 Name:
Pam Kervin
Grade Level/Subject Taught/Position:
II Assistant
How long have you been at Clyde Elementary School?
Eleven years
Work experience and past careers?
Artist
Children/family/pets:
Husband Mike; Daughter Jessica; 6 goats, 15 chickens, 2 rabbits, 1 dog, 59 beehives!
Where are you from?
Haywood County
Where did you go to college?
Southwestern Community College
Hobbies:
Camping, scrapbooking, photography
Fun facts about you:
I love to garden!