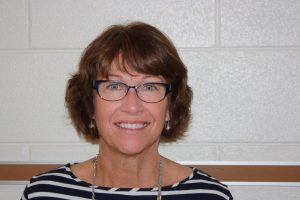 Name:
Sherry Justice
Grade Level/Subject Taught/Position:
Second grade
How long have you been at Clyde Elementary School?
Fifteen years
Work experience and past careers?
I was a benefits manager at Dayco Corporation
Children/family/pets:
My husband Bobby, a daughter Rachel, 2 dogs and 3 cats
Where are you from?
Haywood County
Where did you go to college?
Western Carolina University – BSBA and BSED
Hobbies:
Hiking, traveling, hanging out with my daughter
Fun facts about you:
I can write with my toes, and I love to laugh and have fun!