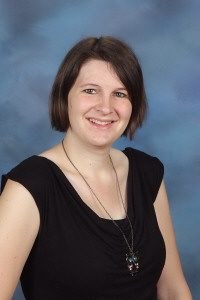 Name:
Sarah Floyd
Grade Level/Subject Taught/Position:
II for grade levels 2 and 3
How long have you been at Clyde Elementary School?
This is my first year.
Work experience and past careers?
Four years in EC Resource and 1 year in a self contained Pre-K class when I lived in Texas.
Children/family/pets:
My husband, Brandon, and a cat named Lilly.
Where are you from?
Sylva, North Carolina
Where did you go to college?
Western Carolina University
Hobbies:
Reading
Fun facts about you:
I've been to all 48 continental states and most of Canada.