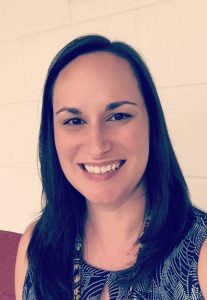 Hello Clyde Elementary!  I am so excited to have the opportunity to work with each of you as your assistant principal/Title 1 teacher.  I want to take the time to tell you a little bit about myself.
Ten Facts About Mrs. Gephart
I'm from Abingdon, VA.
I have two children, Aiden and Elise
I married my high school sweetheart, Craig
I have a dog, Banjo, and a cat, Artemis.
I live in Candler
I taught in Buncombe County at Enka Middle School from 2001 until last year.
I have taught English/language arts, social studies, and math in the middle grades.
I love to hike, camp, kayak, bike, and be outside.
I also love to read.
Dark chocolate is my favorite!
My Beliefs About Education/Leadership
I believe that having a deep understanding of curriculum instruction is very important to the success of schools and students.
I believe that it is important to include teachers in important decisions that impact students
I believe that Clyde Elementary is an exceptional school and we are going to have one of the best years yet!