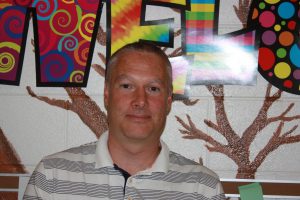 Name:
Kevin Drury
Grade Level/Subject Taught/Position:
Second grade
How long have you been at Clyde Elementary School?
This is my first year at Clyde Elementary
Work experience and past careers?
Bethel Elementary School for 7 years and 1 year at North Canton Elementary School
Children/family/pets:
Jennifer Drury is my wife, 2 sons – Lucas, a student at HCC and Patrick, a student at PHS
Where are you from?
Leicester, North Carolina
Where did you go to college?
University of North Carolina and Western Carolina University
Hobbies:
Kayaking!