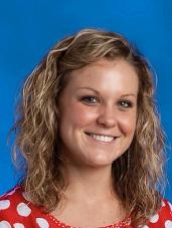 Grade Level/Subject Taught/ Position:
What year did you start working at Clyde Elementary School?
Personal work experience and past careers:
I have been teaching fifth grade since 2016. I taught third grade my first two years of teaching.
I have two playful dogs-Ruger and Cal. I enjoy playing with them-they are always waiting on me whenever I get home! My husband works for UPS; you may see him out and about delivering your mail!
I enjoy lifting weights, being outdoors, spending time with friends and family, reading, journaling, and decorating.
-I have lived in the same town my whole life -My favorite color is blue -My favorite sports teams are: Appalachian State, Georgia Bulldogs, and Green bay Packers -I went to Appalachian State University
---