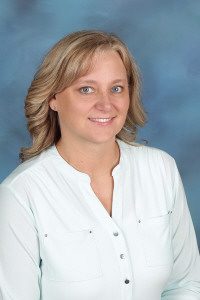 Position:
Clerical
How long have you been with Clyde Elementary?
Since August 2016
Work experience and past careers?
Secretary at Pisgah High School and bank teller
Children//family/pets
Husband – Matthew; Children – Emily, Becca, Jesse, Maddie             and our dog, Cooper
Where are you from?
Canton, NC
Hobbies:
Watching my children play ball
Fun facts, about you:
My husband and I own a trout farm!