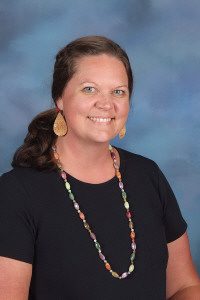 Grade Level/Subject Taught/ Position:
What year did you start working at Clyde Elementary School?
Personal work experience and past careers:
I have worked as a teacher in grades 3rd, 4th, and 5th. I have taught in Winston Salem, Asheville, and Haywood County.
I have a husband, named Roger. I also have two daughters who also attend Clyde Elementary.  We have a dog, named Lola.
I grew up in a military family, so I am from many places, but I call Haywood County "home".
I love thrift store shopping, visiting the beach, traveling, and swimming!
I grew up in many places, including Okinawa, Japan! I love swimming and the water- I have worked as a lifeguard and water safety instructor. I don't like heights! I love to read biographies.