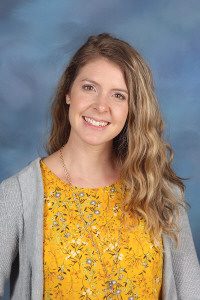 Hello, My name is Sophi Spurrier, and I am very excited to be your child's teacher.  I started working at Clyde Elementary in 2015.  I am a graduate of Western Carolina University and a North Carolina Teaching Fellow. I have been teaching since 2010 in Haywood County. In the summer of 2015 I attended the Teachers College Summer Reading Institute in NYC.
I am a native of Candler, NC, and love living in the mountains. I enjoy gardening, hiking, and have many sewing, crocheting, and paper projects. Curling up with a good book or being outside are a few of my favorite things. I am incredibly passionate about reading, striving to be a life long learner, and I hope to instill that joy in my students.
Kids/family/pets:
My husband, John, and I have one daughter.  We have a fluffy cat named Zelda – she has a BIG personality!
Fun fact:
I could eat nachos every day of the week!