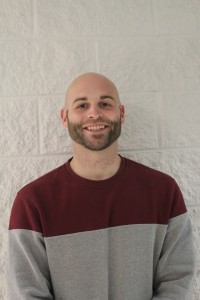 Grade Level/Subject Taught/Position: Braillist for the county, but work everyday with a visually impaired 3rd grader at Clyde.
How long you have been with Clyde Elementary: I have been coming to Clyde for the past 3 years.
Kids/Family/Pets: My wife is Stephanie Mehaffey and we have 4 dogs and a pig.
Where you are from: Haywood County Proud
Hobbies: I enjoy fishing, playing the cajon (box drum), and kayaking.
Fun facts about you: My middle toes are crooked on both feet and could easily trick people into thinking my toes are broke.