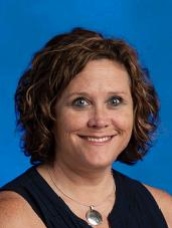 Name:
Leigh Hyett
Grade Level/Subject Taught/Position:
First grade
How long have you been at Clyde Elementary School?
This is my 3rd year
Work experience and past careers?
I have taught either Kindergarten or 1st grade for 24 years
Children/family/pets:
A daughter, Davis Clare and a son, Evan.  Davis Clare has a daughter, my granddaughter, Eloise.  We have a poodle named Peach and a Siamese cat named Betty Pearl.
Where are you from?
Hartsville, South Carolina
Where did you go to college?
Appalachian State
Hobbies:
Reading, knitting, technology and my absolute favorite is playing with Eloise!
Fun facts about you:
I used to own a sno-cone business in Brevard