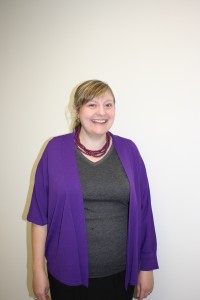 Grade Level/Subject Taught/Position: Visual Art
How long you have been with Clyde Elementary: This is my first year! I am excited to have joined the Clyde family!
Personal work experience and past careers: before becoming an art teacher I studied 3D animation, graphic design and web design and did freelance work in those fields. I worked for iDTech Camp teaching kids 3D animation and spent a summer teaching teens Web design in Saudi Arabia.
Kids/Family/Pets: I was late starting at Clyde this year because I was on maternity leave looking after my first child, my daughter Eliza Claire. I have two fur babies, a dog Eva and a cat Picasso.
Where you are from: I have lived all over the country! I was born in Vermont and then lived in Maryland, Colorado, Southern California, and New Hampshire before moving to Asheville 10 years ago.
Hobbies: Art of course! I especially love painting. I also enjoy gardening, playing computer games, and going on hikes.
Fun facts about you:
I fell in love with history as a teenager and sewed elaborate costumes to wear to historical reenactments.