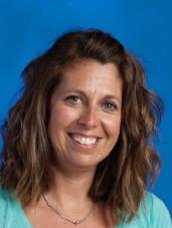 Name:
Jennifer Griffith
Grade Level/Subject Taught/Position:
Kindergarten assistant
How long have you been at Clyde Elementary School?
Almost 6 years
Work experience and past careers?
I have worked as an assistant in kindergarten, 1st grade, and Title 1
Children/family/pets:
I have 2 children, Mason 16, and Paige, who is 14 years old.  We have 2 dogs.
Where are you from?
I was born in Worcester, Massachusetts and raised in Canton, north Carolina.
Where did you go to college?
Haywood Community College
Hobbies:
Shopping
Fun facts about you:
I love going to a lake and sitting on the beach.