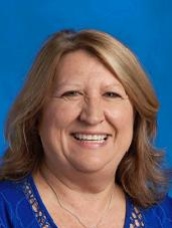 Name:
Grade Level/Subject Taught/Position:
Kindergarten teacher
What year did you start working at Clyde Elementary School?
2007
Work experience and past careers?
Director at 21st Century Leaning Center and Folkmoot for 3 summers
Children/family/pets:
I have 4 children, 4 grandchildren [ages 1, 4, 6, 9] and a Yorkie named Jingles
Where are you from?
Canton, North Carolina
Where did you go to college?
Mars Hill and Gardner Webb for my masters degree
Hobbies:
Working on our mountain property and traveling
Fun facts about you:
I taught in Taiwan in a teacher exchange program and I'm developing a trout pond.