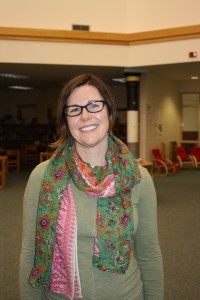 Grade Level/Subject Taught/Position: Child and Family Therapist
How long you have been with Clyde Elementary: Eight years
Kids/Family/Pets: I got married recently to my sweet, wonderful husband in October.  We take care of our silly, loving 11 year old dog.
Where you are from: I grew up in a small town in Virginia.
Hobbies: I love mountain biking, trail running, and camping.  I also enjoy cooking and curling up with a good book.
Fun facts about you: I used to play the tuba in my high school marching band.