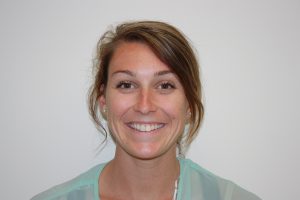 Name:
Heather Chastain
Grade Level/Subject Taught/Position:
Fifth grade
How long have you been at Clyde Elementary School?
one half year [2nd grade interim]
Work experience and past careers?
YMCA Camp Counselor
Children/family/pets:
I have an older sister, Melanie
Where are you from?
Tappahannock, Virginia
Where did you go to college?
Western Carolina University
Hobbies:
Softball, hiking, volleyball
Fun facts about you:
I played softball at WCU, I love chicken wings!