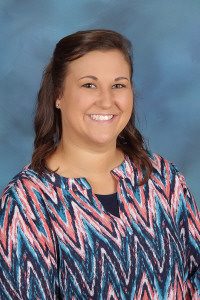 Grade Level/Subject Taught/Position
Intensive Intervention Teacher Assistant
What year did you start working at Clyde?
2018
Personal work experience and past careers:
It has been a joy watching and being a part of the children learning and growing.  I began working as a substitute for Haywood County Schools and then as a shadow for a student at Clyde, which led me to a full time position.  Prior to teaching, I was so fortunate to stay home while our boys were little.  Before children, I worked as a sales associate at Beth's Hallmark for 10 years.
Kids/Family/Pets:
I am married.  My husband's name is Mark.  We have been married since 2006.  We have two precious boys, Elijah and Isaac and a beagle named Bruiser.
Where are you from?
Waynesville, NC
Hobbies:
I love to e crafty, whether it is drawing, making something with my cricut or trying a new pinterest project.
Fun facts about you:
I am learning how to fly fish, my husband is teaching me and I am going skydiving for the first time ever!