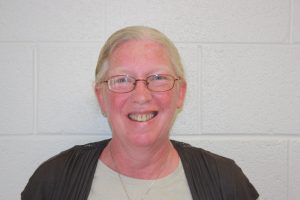 Name:
Mary Bennett
Grade Level/Subject Taught/Position:
II Assistant
How long have you been at Clyde Elementary School?
This is my first year at Clyde Elementary
Work experience and past careers?
CMS for the past 11 years, self-contained before that
Children/family/pets:
Husband, 3 grown children, 3 grandchildren
Where are you from?
Canton, North Carolina
Where did you go to college?
Haywood Community College
Hobbies:
Crocheting, caring for my parents, spending time with my grandchildren
Fun facts about you:
I'm allergic to cinnamon and strawberries