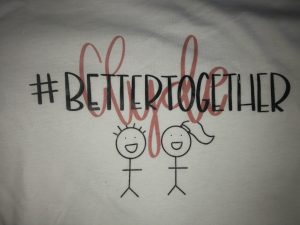 Well, this year is winding to a close (or ground to a halt…however you choose to see it). Since we missed our spring fundraiser and final dance of the year we have some ground to make up so that we can hit the ground running next year. We know that your time and resources are precious and we are thankful for all of the support the community has given, and is giving, to our students.
We are selling shirts that embody the spirit that has pushed our staff and students through these last few months. The cost of the shirt includes shipping and handling fees since handing them out would be very difficult to organize. The PTA receives $5 of every shirt sold.
We thank you again for all you've done and look forward to being #bettertogether real soon!
Click the link below for ordering information:
https://mtnawards.com/bettertogether